2017 seems to be an exciting year for the gadget geeks as it has brought in some of the amazing tech products. But, Holla! it doesn't just stop here. Companies are up with arms to bring out some more of the revolutionary products ranging from laptops, smart TVs, tablets, mobile phones to gaming consoles to amuse the consumers further. There are also more incredible products like invincible action cameras, waterproof Bluetooth speakers, a mobile printer and a compact phone charger, which are on the list.
To give you a gist of the upcoming gizmos, here is a list of 12 most exciting tech products launching in 2017:
A new version of Microsoft's Surface Pro
We didn't get a new Surface Pro in 2016 — that's the first calendar year with no refresh since the Surface Pro debuted. We'll be overdue for an update in 2017, so it's pretty reasonable to expect one from Microsoft.
Microsoft Surface Book 2
Microsoft's first-ever laptop, the Surface Book, should be due for an update in 2017, too. The computer got a bit faster and more powerful this year, but it'll be interesting to see if Microsoft can push its capabilities even further in 2017.
New virtual reality headsets that work with Windows 10
A new, free update coming to Windows 10 early next year will let just about anyone use a VR headset with their PC. The headsets will start at just $299 and come from a variety of companies like Dell, Asus, and Lenovo. That's much cheaper than other headsets like the Oculus Rift, which starts at $599.
New form factors from Fitbit
Fitbit launches new fitness trackers every year, but 2017 could have a twist. The company said recently that it's exploring new form factors for its products. What does that mean? It's unclear, but it sounds like we may see Fitbit expand beyond fitness trackers you wear on your wrist.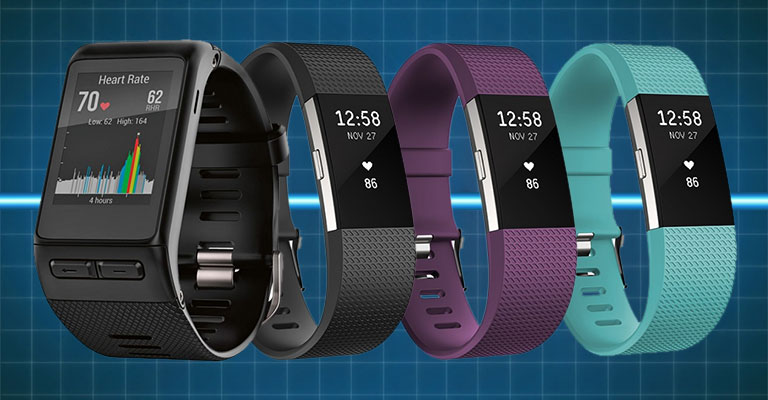 A foldable Samsung phone?
Samsung has been working on bendable displays for years, but 2017 could be the first time we actually see it in a phone. The company recently filed a patent for such a device, fueling speculation that it's coming soon.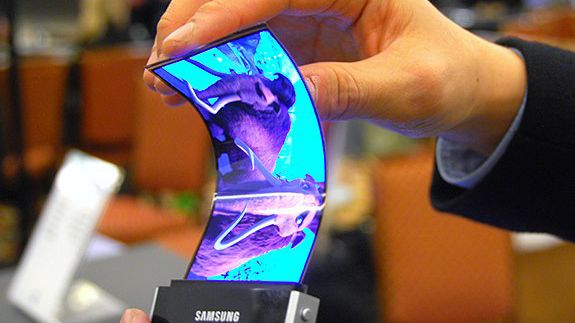 Nintendo Switch
March 2017 was a big month for Nintendo fans. That's when the iconic video game company released the Nintendo Switch, its new gaming console that works on televisions and doubles as a portable system.
Xbox Project Scorpio
Microsoft is going to supercharge the Xbox. The company is currently working on Project Scorpio, a more powerful version of the Xbox One designed for 4K TVs and potentially virtual reality headsets like the Oculus Rift. The console will be aimed at gamers who value performance over everything else. It's expected to launch in the fall of 2017.
LG C6 OLED 4K TV
The beautifully designed LG C6 OLED 4K TV has a stunning curved OLED display that's one of best in the business. Other key features of the TV include the ability to deliver HRD content and support all major streaming services.
SteelSeries Arctis Gaming Headphones
The Arctis Gaming Headphones by SteelSeries deliver excellent sound and supreme comfort. They also have an ultra sensitive microphone that's great for both in-game trash talk and making Skype calls.
New iMac
While the iMac has been updated with new, high-resolution displays in recent years, it's been a long time since Apple has significantly updated the computer. Bloomberg's Gurman reported that Apple has considered adding the new USB-C port to the iMac lineup, which makes sense since the company's other computers are adopting the new standard too. However, there haven't been any solid reports on the timing of a new iMac.
New iPads
Apple is expected to refresh its iPad lineup in the spring of 2017, according to Bloomberg's Mark Gurman. The new iPad models will focus on the Pro line, with improvements to the Apple Pencil stylus and new screen sizes.
A smartwatch made by Google
Google delayed its big software update for Android Wear watches until 2017, and the company is expected to launch its own watch as well, according to Android Police. The circular smartwatches will be Google's opportunity to inject new interest into its wearable computers, a category that's been dominated by the Apple Watch so far.
Latest posts by PriceDeals (see all)