The Gitex Technology Week is back in Dubai and this time it follows the theme "Re-Imagining Realities: Discover, Transform and Innovate." The vision of the 37th Gitex Technology Week is "Gitex is Everything Tech" and will display 17 specialist technologies which include blockchain, artificial intelligence, drones, robotics, 3D printing, and the Internet of Things.
The Gitex Technology Week 2017 will be held from October 8-12 at the Dubai World Trade Centre.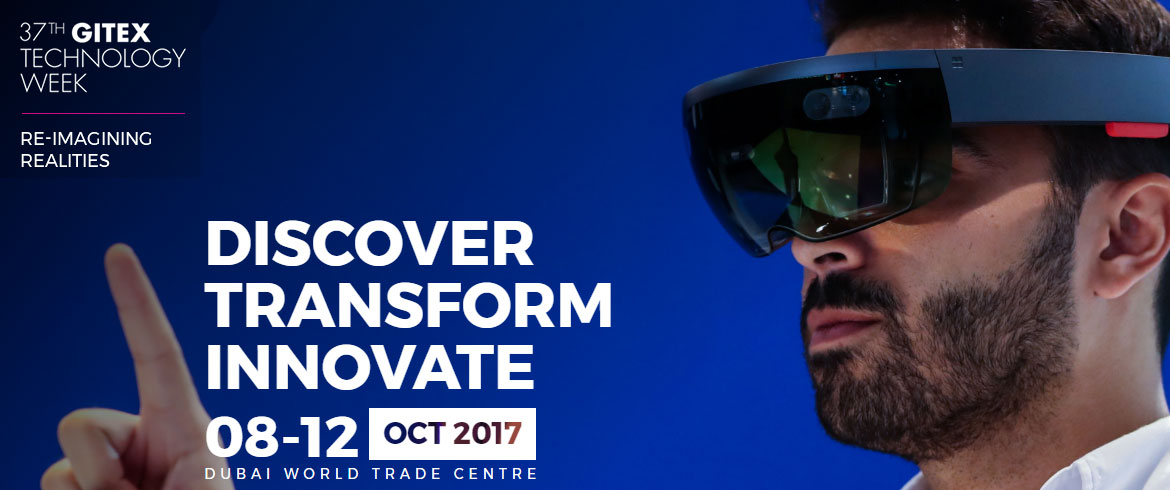 This year more weight will be given on how emerging technologies can solve practical problems. Let's share few instances- how autonomous vehicles can solve the traffic issues, how can one use the artificial intelligence in government also how can VR be used in the health sectors and in the fields of education.
As per a research report in IDC, the investment in technology market is massive and as indicated by Digital Transformation economy's growth projection of 60 percent from 2016 to $2.2 trillion (AED 8 trillion) by 2019.
Great advancement like AI, augmented and virtual reality, and digital platforms such as 5G and the Internet of Things will bring in a huge positive impact on trade and business, as reported by research firm Gartner.
The conference will cover eight Power Conferences managing the categories of smart cities, healthcare, digital marketing, finance, retail, transport and logistics, tech leaders, and education.
Huawei, the Global ICT solutions provider will officially commence its second Huawei Middle East Innovation Day. Also, many tech experts and professionals, scholars' analysts, and policymakers will come under a roof to discuss the future of technology's footprints on people's lives and businesses.
The Gitex Power Conference will start on October 8, Sunday. Patrick Grove, co-founder and Group CEO of Catcha Group and co-founder and chairman of Malaysia-based video on demand service iflix on "With AI at Its Core, How iflix aims to outsmart all video on demand services in Asia" will be the of the guest of honor in the event. Patrick Grove's company iflix has overtaken Netflix in Asia and is a Financial Review "Richlister".
There will also be a chat session with Daniela Rus who is the first female director of MIT's Computer Science and Artificial Intelligence Laboratory, and an Accenture case study.
On October 9, the Retail, Healthcare, and Smart Cities will be covered, on October 10 will be dedicated to Finance, Tech Leaders, and Smart Cities. Discussion on Transport & Logistics and Digital Marketing will be done on October 11, Wednesday. October 12, Thursday will be on Education which will be free and open to all, and also prominent schools and universities will also be invited to the event.
John Nosta, Member of the Google Health Advisory Board, Faculty Member at Singularity University, and President of Nostalab, a health care think tank will voice their opinion on "Health and Wellness: The Next Habitat for Tech-Humanity".
Latest posts by PriceDeals (see all)