WhatsApp consistently adds a new feature in order to give a better experience to their users and upgrade their app with the change in the latest trends and techniques. Today we are going to discuss the upcoming features of WhatsApp which appeared in the beta version, and very soon these brand new features will be rolled out.

Recently also we have seen many changes in the popular app which helps us a lot while using the app. Now let us quickly go through these 5 features which will very soon be introduced in WhatsApp messenger-

YouTube Videos Will Play Directly In WhatsApp
The iOS beta version of WhatsApp has introduced a new feature of YouTube integration. This feature will let you view the YouTube videos without leaving WhatsApp or opening the YouTube app.
However this feature has not been added in Android yet, but we can expect this feature to come on Android as well.
Money Transactions
Now you can even do money transactions in WhatsApp. UPI or you can say Unified Payment Interface is another important feature which may soon be rolled out. This feature will let users transfer money easily and conveniently.
Message Recall Feature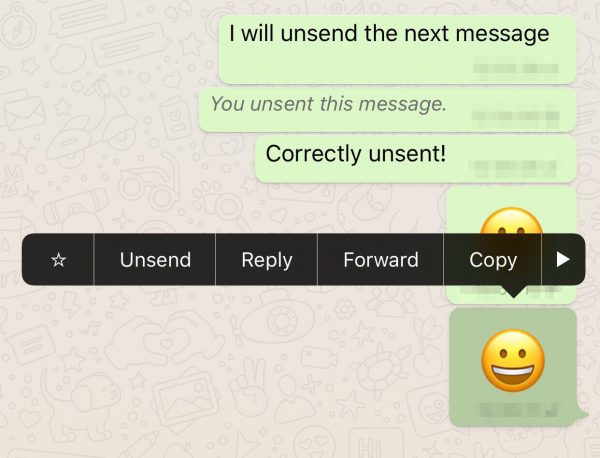 This feature was first seen last year in December on iOS (Beta Version). The users will get five minutes time to reverse the sent messages. You can recall text messages, images, videos, GIFs, and even status replies. However, this feature has still not been implemented.
Live Location Sharing

This feature will enable users to share their live location with their contacts. This is a very useful feature in terms of security because it will allow you to share your real location with your friends and family who can track your location.
Edit 'sent' messages

This is another useful feature which is expected to be added soon. This is similar to 'recall' functionality. In this case, the user will be able to edit sent messages. The users need to edit the messages before the receiver reads it.
Latest posts by PriceDeals (see all)