Satya Nadella, the CEO of the giant Microsoft just turned 50. And today we have brought some interesting facts about the first non-American CEO who succeeded Steve Ballmer in 2014.
Nadella joined Microsoft in 1992. He played an important role in bringing some of Microsoft's most popular technologies like database and Windows server and developer tools, to the cloud in the form of Azure.
Let us quickly go through some of the unheard facts of the CEO of Microsoft:
 Satya Nadella was born in Hyderabad, India. He did his schooling from Hyderabad Public School and studied electronics and communication engineering at Manipal University.
After, Nadella's schooling and graduation in India, he moved to the US in 1988 to pursue his masters in computer science from University of Wisconsin, Milwaukee. He also holds an MBA from University of Chicago's Booth School of Business.
Before joining Microsoft, Nadella worked at Sun Microsystems (now owned by Oracle Corporation).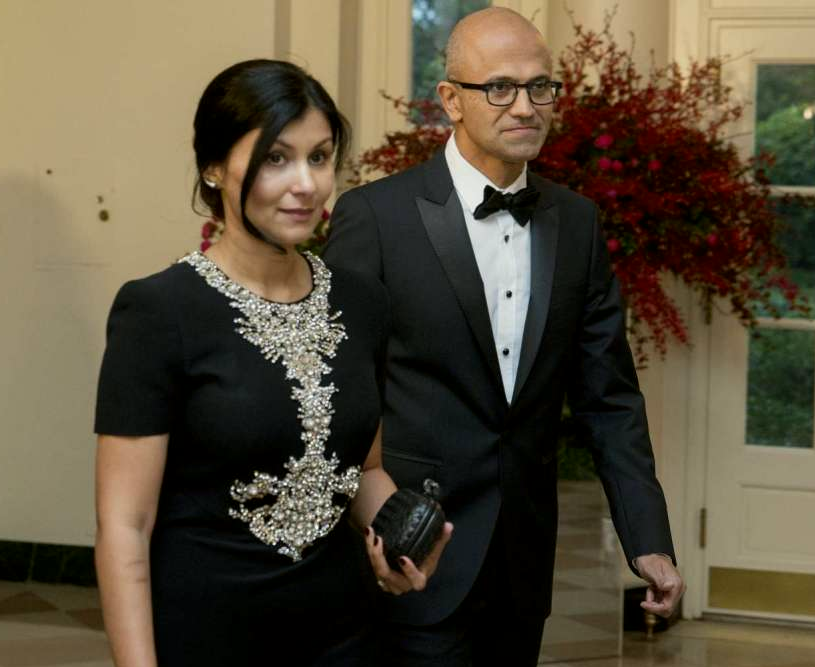 Nadella joined Microsoft in the year 1992, and in the same year, he married Anupama, whom he knew since his childhood. The couple is blessed with three children a son and two daughters – and live in Bellevue, Washington.
Like most Indians, Satya Nadella is an ardent follower of cricket. Even during his school days, he was a part of his school cricket team. His favorite form of cricket is test cricket.
 The CEO of Microsoft loves reading poetry. His profile on Microsoft's official website lists reading poetry as one of his hobbies.
 Satya Nadella got Microsoft co-founder Bill Gates as his mentor. And another important announcement made by the giant tech company was the resignation of Bill Gates as Microsoft's chairman.
 Nadella is now working on his biography named 'Hit Refresh'. The book will comprise of three storylines: Nadella's personal journey of transformation, the change that is taking place today inside his storied technology company, and one that is coming in all of our lives as intelligent machines become more ambient and more Omnipresent throughout society.
The book will be published by HarperCollins Publishers. Nadella will donate to Microsoft Philanthropies, especially those who are working on public cloud for public good projects
Latest posts by PriceDeals (see all)