After months of leaks and rumors, finally, the guessing game will be over. Today is a very important day in the history of iPhone as it successfully completes a decade in the smartphone industry.
And to make it even more historic, Apple is going to launch its best ever flagship smartphone iPhone 8 with two other variants- iPhone 7s and iPhone 7s Plus. Apple is leaving no stone unturned to make this occasion a splendid one.
The launch event of iPhone 8 will take place at Apple's new headquarters in Cupertino. The Apple Park has recently opened and includes a purpose built theatre named after the company's mastermind Steve Jobs.
The event will take place in the 1000 seat auditorium where Tim Cook will unveil the iPhone at 10:00 am Pacific Time and will have a live-stream on its own HTTP Live Streaming (HLS) technology.
Apple users will be able to watch the live stream on their iOS or MacOS device itself. Apple iPhone, iPad, or iPod touch with Safari on iOS 9.0. For Mac users, you need to be on Safari on macOS v10.11.  The event is being streamed at the Apple website under Apple-events/September-2017.
The Apple TV users on 2nd or 3rd generation devices with software 6.2 or later and Apple TV 4th generation users can also stream the event straight on their television screens. For Windows 10 and PC users, you will need to watch the event on Microsoft Edge.
iPhone 8 and its specifications:
The countdown has already begun! And still, there is some confusion regarding the name of the smartphones. According to rumors, Apple is going to name their flagship device as iPhone X. This is considered after iOS developer Steve Troughton-Smith found references of the iPhone X in the iOS 11 software.
The two other handsets which will be launched along with the flagship device may be named as iPhone 8 and iPhone 8 Plus, now this is as per the iOS 11 code. It is also said that the flagship handset is apparently codenamed "D22".
The iPhone X will sport a glass body with a steel frame on the sides and will have no bezels. The device will have an OLED 5.8 inches display. And this time Apple has removed the home button on the iPhone X. And chances are high that the Touch ID also won't be there. Instead, the smartphone will feature a 3D face recognition scanner to unlock the device. The iPhone X will house a dual camera module which will be aligned vertically. The smartphone will be replenishing its energy from the wireless charger, which has got a range of 18 feet distance.
Apple iPhone 8 and iPhone 8 Plus Specifications:
The iPhone 8 will flaunt a 4.7 inch LCD display just like the iPhone 7, while the iPhone 8 Plus will have a 5.5-inch display. These two handsets will be wrapped in an aluminum chassis.
However, it is still not clear whether these two devices will also get the features of wireless charging and fast charging feature. These two smartphones will likely get minor upgrades like the dual rear camera set up.
Apple Watch 3:
Apart from the iPhones, Apple Watch with LTE support could also show up in the event. The Apple Watch 3 could be iPhone free, thanks to the LTE support version.
Apple TV 4K: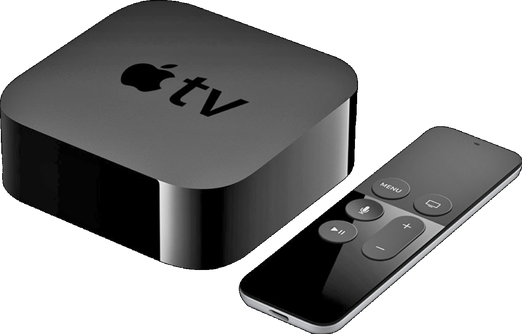 Also, Apple TV 4K resolution support and live sports streaming capability could also be launched at the event. As per a report by Bloomberg, the set-top box of Apple TV 4K will have a faster and improved processor and will also have the feature to stream content in 4K resolution.
Apple iOS 11, MacOS High Sierra, Apple watchOS 4:
The Apple products like iPhones, MacBooks, and Watches can be launched again with the latest features. iOS 11 may come up with a series of new features for the iPad, and a redesigned App Centre, Control Centre. There's also focus on Augmented Reality support with the ARKit for developers.
MacOS High Sierra for MacBooks offers more upgraded features and support for VR and AR. The Apple watchOS 4 will likely be more intelligent with a smarter Siri, new watch faces and more. Apple may also announce when the final build of the new software releases to its users.
Latest posts by PriceDeals (see all)