Samsung has installed a small size battery in their latest phablet Galaxy Note 8. The Note 8 has been shipped with a non-removable cell of 3300mAh battery which is less than the Galaxy S8 Plus which runs on a battery of 3500mAh.
How long does the Note 8 battery last?
After an intensive research, it has been found out that 3300mAh battery of Galaxy Note 8 easily supports the entire day. However, it has been found that the Galaxy S8 Plus battery is more powerful than the Galaxy Note 8. To support this verdict, a battery test has been done.
The brightness of the Galaxy Note 8 was 200 nits which make the smartphone bright enough for indoor use. Then a test was conducted that tests all the phones in the same manner and the results were that the Note 8 battery lasted 7 hours and 50 minutes.
Now this score is above average, but it is far away from great and also less than what its predecessor (Note 7) had scored last year. Even S8 Plus scores are better than Note 8.
When we compared Note 8 battery with iPhone 7 Plus, then it was found that the iPhone 7 Plus performed better by 15%. Other handsets like the Google Pixel phones and the LG G6 didn't have strong battery backup. However, OnePlus 5 impressed us with its slightly longer battery life.
How long does it take to charge?
Apart from the battery backup, the time taken to recharge the device is also important. The Note 8 is supported by Samsung's Fast Adaptive charging and includes a special wall charger that outputs massive power and does not require a proprietary cable, but instead, uses the standard USB-C.
However, the Note 8 takes a little longer to recharge itself. It takes 1 hour and 42 minutes to go from 0 to 100% on the battery meter. But one thing is clear, that Note 8 is better than iPhones. For example, the iPhone 7 Plus lacks the quick charging feature and takes 3 hours and 17 minutes to fully recharge.
Wireless Charging: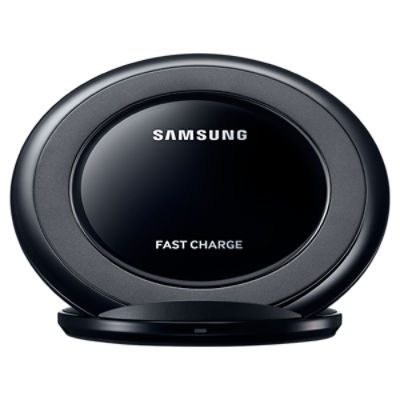 The Galaxy Note 8 also supports the special feature of wireless charging. However, it does not include in the box, it comes as a separate accessory. The wireless charging is compatible with WPC and PMA standards. Samsung also produces wireless charger that charges the handset quickly. It takes half an hour to charge the Note 8 with the wireless charger.
The wireless charger (officially called the Fast Charge Wireless Charging Convertible, model number EP-PG950TBEGUS) is given as a gift for those who get the Note 8 in the first month of availability, or else it will cost you AED 330. And the wireless charger also works with other Qi-compatible devices.
Latest posts by PriceDeals (see all)