The previous year Samsung Galaxy Note 7 was unveiled. And like always the Samsung fans went crazy for it. But very soon their expectation led to utter disappointment as the Galaxy Note 7 exploded and the makers of the handset hung their face in shame. And just after this hapless incident, the South Korean conglomerate had to pull off the Galaxy Note 7 handsets from the market and thus incurred a great loss.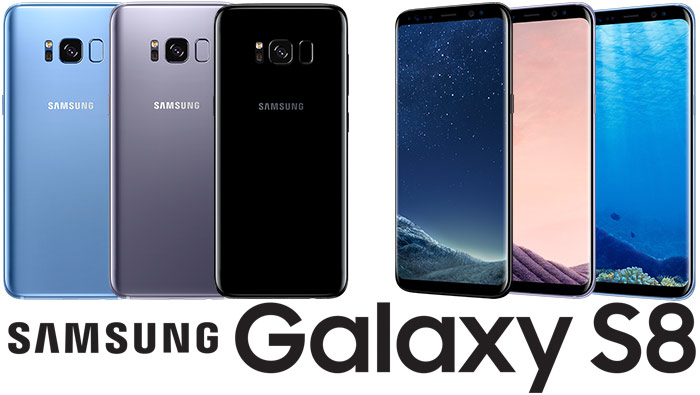 Now as the New Year commenced Samsung was back again in the market with its exclusive flagship phones  Galaxy S8 and Galaxy S8 Plus. But now the question which arises is will the consumers again trust the giant multinational company? What if it again repeats history? Many questions, rumor, and discussion surfaced the internet about the upcoming handsets, which was all put to rest when the flagship devices were rolled out in the markets.
Samsung Galaxy S8 is a device which will certainly grab your attention, thanks to its edge to edge display and its great-looking 18.5:1 aspect ratio. Its AMOLED screen is just perfect for video playback and gaming. It contains some amazing camera lens and is also dust and water resistant.

And this time Samsung has very carefully built the battery so that it doesn't repeat the unfortunate incident. It was important for the tech company to regain the lost trust and so they left no stone unturned. Samsung Galaxy S8 is powered by a non-removable 3000mAh battery with a feature of Fast battery charging (Quick Charge 2.0).

As the handsets were released they got sold like hot cakes. And anyone who has used this device is going gaga over it and as per reports, there is no such news of any explosion or any error in the device.

The South Korean firm has impressed us by its flamboyant flagship devices. There are still many more smartphones which are soon going to come from the house of Samsung, and we hope each time they live up to their standards and slowly make people forget the Galaxy Note 7 fiasco.
Latest posts by PriceDeals (see all)