If you are planning to change your handset and don't wish to buy the expensive flagship smartphones, then do read the following article. It is because this will help you to decide to pick the best mobile phone under a shoestring budget.
From Apple to Samsung to Nokia, choose from any of these giant brands which offer budget mobiles phones without compromising on the specs. We have listed eight phones which you can purchase and will certainly not disappoint you.

The J series became a huge success as they were launched and still continues to be. The Galaxy J5 is a perfect budget mobile phone with all the stunning specs. The price of Samsung Galaxy J5 starts from AED 399 only on pricdedeals.com.

Huawei is gradually making its foothold strong in the market by manufacturing budget friendly smartphones with exclusive features. Huawei Honor 8 offers a huge RAM of 4GB with dual camera setup. Don't miss this spectacular mobile phone which only comes at AED 399 at pricedeals.com.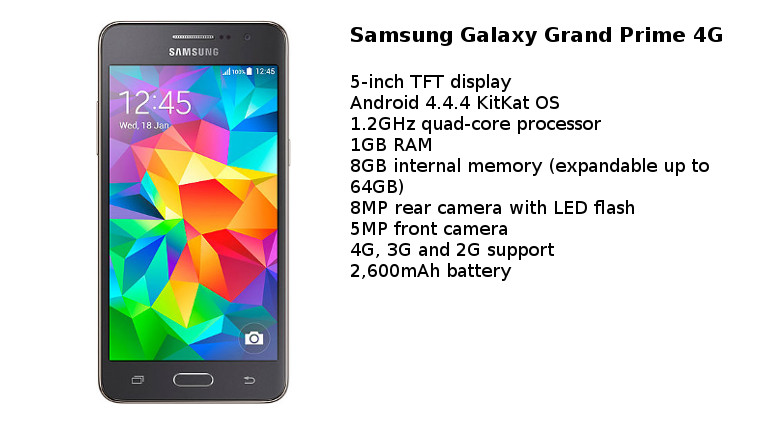 The South Korean conglomerate offers smartphones of different price ranges. Samsung Galaxy Grand Prime is for the bargain hunters who are looking for a smartphone which caters their needs in a phone. And you just cannot go wrong with Galaxy Grand Prime which is available at awok.com at AED 225 only.
4. Nokia 225

The legendary Nokia once ruled the mobile phone industry. The feature phones are popular for their sturdy bodies and durability. Also, the battery back-up of Nokia is hugely appreciated. Buy Nokia 225 only at AED 185 at pricedeals.com.
5. Nokia 3310

Nokia 3310 is the ultimate phone which is loved by all. Thanks to HMD Global to bring back the Nokia 3310 and give it a fresh look. You will get this feature phone at pricedeals.com at AED 189.

The elite Blackberry device packed with astonishing features at awok.com is only for AED 299. So if you wish to change your mobile phone then nothing could be better than this deal. Hurry up and grab it.
7. Samsung I9505 Galaxy S4

Another mobile phone from the house of Samsung is Samsung I9505 Galaxy S4 with a great pair of camera lens. The zippy processors make sure the smartphones works buttery smooth. The price of I9505 Galaxy S4 is AED 399 at awok.com.
8. LG G3

LG G3 powered by Qualcomm Snapdragon 801 comes in two storage variants. You can even upgrade the operating system to Android 6.0 Marshmallow. LG G3 comes in AED 399 only on pricedeals.com.
Have you always been fond of iPhones? But didn't want to buy because of its exorbitant price? Then don't miss out this deal, visit awok.com where you will get iPhone 4 at AED 299 only.
Latest posts by PriceDeals (see all)