The glamorous city Dubai has a number of shopping malls and shopping centers where you will get top class products and various extravagant things.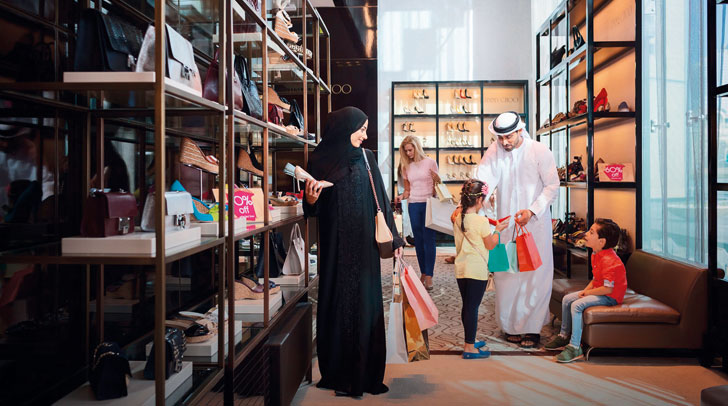 Just a few days ago the sales at the annual Dubai Summer Surprises (DSS) ended, it was announced that more than 50 designer labels are clearing their excess inventory and giving away heavily discounted shoes, bags, clothes in one venue this month.
The organizers of the Big Clearance Sale declared that various popular brands will offer more than 80 per cent off on a wide array of merchandise. The Big Clearance Sale will start from August 24 and will be held for three days in the halls of the Dubai World Trade Centre.
From designer clothes to international beauty brands, from cosmetics to jewelry, skincare, and fragrances, you will get a discount on almost every item. The deals can be availed of only at the venue and will not be available in stores or any other locations.
Something like this happened in March, this year. Thousands of bargain hunters flocked the halls of Dubai World Trade Centre, where from 100 top fashion, lifestyle and beauty brands offered heavy discounts.
Also, there will be a number of competitions for the shoppers. Two Renault Koleos cars and two cash prizes of Dh5,000 will be given to the prize winners.oppers. Two Renault Koleos cars and two cash prizes of Dh5,000 will be given to the prize winners.
The entry to the Big Clearance Sale will not be free. The entry tickets will cost Dh10 per person and valid only on the day of purchase.
The gates to the Za'abeel Halls 1,2,3 will open at 11 am. The retail bonanza is a regular fixture in Dubai's retail calendar and organized by the Dubai festivals and Retail Establishment (DFRE), an agency of the Department of Tourism and Commerce Marketing (Dubai Tourism).
Latest posts by PriceDeals (see all)